Is land of Simeon an Egyptian name?
People of Israel were divided into 12 tribes and their land into 12 divisions. One of those divisions (sections/lands/parts) was called Simeon (Shim'on) or (land of Simeon). Bible considers the land of Simeon and its people were named after their father Simeon (the second son of Jacob). Also Bible derives the name Simeon from hebrew root (shama= to hear).
But it seems possible that Simeon was the name of land from the begining (Simeon the land, was not originally the name of a man). The name Simeon (as a land) indicates the meaning of the direction of that land (i.e, south land) and not the meaning of hearing. The land of Simeon is the southest section of Israel kingdom, and that is why the people of Israel (or maybe Egyptions before them) called that land by the name Simeon (i.e, South).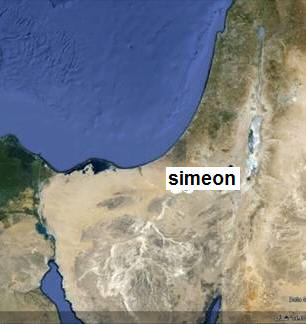 One might ask : How the Hebrew word
(Simeon) can mean (south)? And the answer is easy of we remember that
people of Israel were brought in Egypt (they lived in Egypt for around 400 years). So the early people of israel tongue was influenced by so many Egyptian words like this Egyptian word (Simeon) which means : "South"
, "the south land" or "land of the south". The word Simeon can be from the Egyptian languge, from an Egptian root "shma" which means (south).

(page 11,The Sound of Meaning: Comparative Linguistics of Ancient Egyptian,Charles William Johnson)
some Egyptian words of root shama
(AN EGYPTIAN HIEROGLYPHIC DICTIONARY, WALLIS BUDGE)
<![if !vml]>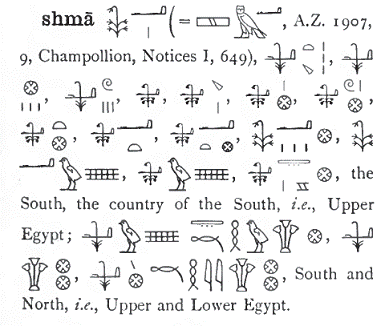 <![endif]>
page 741
<![if !vml]>

<![endif]>
1039
<![if !vml]>

<![endif]>
1052
<![if !vml]>

<![endif]>
816
<![if !vml]>

<![endif]>
84
<![if !vml]>

<![endif]>
85
<![if !vml]>

<![endif]>
498
<![if !vml]>

<![endif]>
472
<![if !vml]>

<![endif]>
308
<![if !vml]>

<![endif]>
242
<![if !vml]>

<![endif]>
194
<![if !vml]>

<![endif]>
162
<![if !vml]>

<![endif]>
162
<![if !vml]>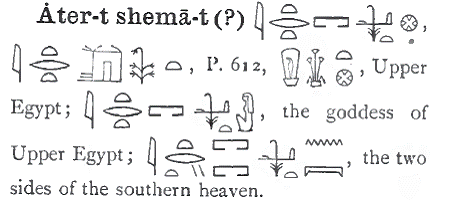 <![endif]>
99
<![if !vml]>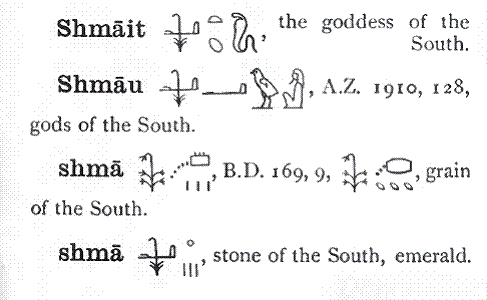 <![endif]>
741
<![if !vml]>

<![endif]>
741
<![if !vml]>

<![endif]>
741
<![if !vml]>
<![endif]>
956
<![if !vml]>
<![endif]>
958
<![if !vml]>
<![endif]>
964
<![if !vml]>

<![endif]>
973
<![if !vml]>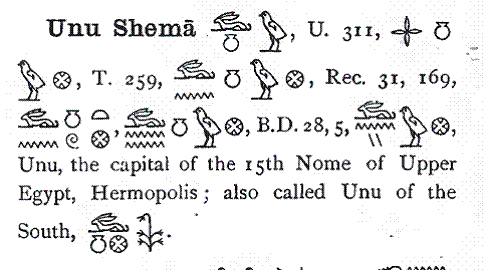 <![endif]>
974
<![if !vml]>

<![endif]>
986
<![if !vml]>

<![endif]>
987

1056
Hamed AlAwlaqi